NASHvantage Announces Kelly Davis as Keynote Speaker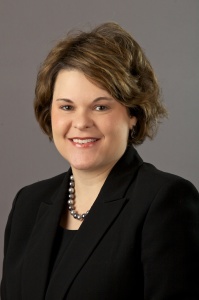 Kelly Davis
Tennessee native, Kelly Davis plans to kick-off NASHvantage with a motivational speech highlighting the best tactics to get the most out of the Regional Conference and ethics in the PR industry. Kelly Davis will also attend other sessions and be available to meet with attendees.
"I'm delighted to have the opportunity to speak at NASHvantage. PRSSA Regional Conferences are a wonderful way for students to connect with one another, to learn about careers in the public relations industry and to develop valuable leadership skills," said Davis. "I look forward to sharing insights from my own career while helping students visualize the many paths that they can explore within this rewarding and fulfilling profession."
Kelly Jackson Davis, APR has twenty years of experience in public relations, marketing and communications management. She is the Public Relations Director at Riggs Partners in Columbia, South Carolina, where she manages the integrated marketing firm's public relations department and focuses on strategic communications planning, brand development, issues management and consumer marketing.
Kelly has been recognized both for her work and her contributions to the public relations profession. She has received more than 40 awards for public relations campaigns and tactics, including the 2006, 2009, 2010 and 2012 Best in Show Awards from the South Carolina Chapter of PRSA. In 2007, SCPRSA named her the "W. Thomas Duke Distinguished Public Relations Practitioner of the Year," just ten years after recognizing her as SCPRSA Rookie of the Year.
Kelly is an actively involved member of PRSA and a Champion for PRSSA. She recently completed a two-year term on the PRSA National Board of Directors and has served the South Carolina Chapter of PRSA as Chapter President, Ethics Officer, Assembly Delegate and the chair of numerous committees. A member of the PRSA Counselors Academy, Kelly has also served as Chair of PRSA's Independent Practitioners Alliance, Section Council Co-Chair and Secretary of the Southeast District.
Kelly holds a Bachelor of Arts degree from Furman University in Greenville, South Carolina and a Master of Mass Communications degree from the University of South Carolina. She is an adjunct professor of public relations in the University of South Carolina's School of Journalism and Mass Communications, where serves as the professional advisor to the school's Bateman Team.
"Kelly actually approached me at PRSSA National Conference in D.C.," said Regional Conference Director Makenzie Albracht. "She has always been very involved in PRSSA and I can tell she is really passionate about helping public relations students."
NASHvantage registration is only $45.00 for PRSSA members with an option of receiving headshots for $15.00. NASHvantage will occur at Belmont University in Nashville, Tenn. on March 20-22.
You can find the full schedule, accommodation and registration information at belmontprssa.org/NASHvantage.