Awards & Accomplishments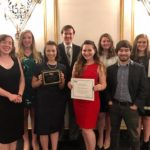 Star Chapter Award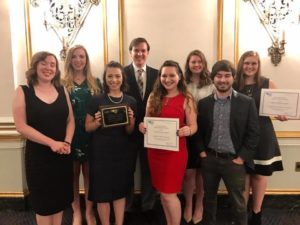 The PRSSA Star Chapter Award recognizes 10 criteria of excellence including community service, ethics advocacy, high school outreach and PRSA/PRSSA Relationship. Belmont PRSSA officers attended the 2017 PRSSA National Conference in Boston and received a 2017 Star Chapter Award. Belmont PRSSA has nine Stars!
Years of achievement:
2017
2016
2015
2014
2013
2012
2011
2010
2009
Teahan Chapter Awards
Sponsored by Champions for PRSSA, the Dr. F.H. Teahan Chapter Awards Program recognizes the outstanding achievements of PRSSA Chapters in 12 categories each year. Belmont PRSSA has won three:
2017: Outstanding PRSA/PRSSA Relationship
2016: Outstanding Professional Adviser: Keith Miles
2015: Outstanding PRSA/PRSSA Relationship
2015: Outstanding Regional Conference
2014: Outstanding Faculty Adviser: Dr. Bonnie Riechert
2012: Outstanding Regional Conference Conference 
2007: Chapter Development
207: Outstanding PRSA/PRSSA Relationship
Learn more about these awards here.
National Gold Key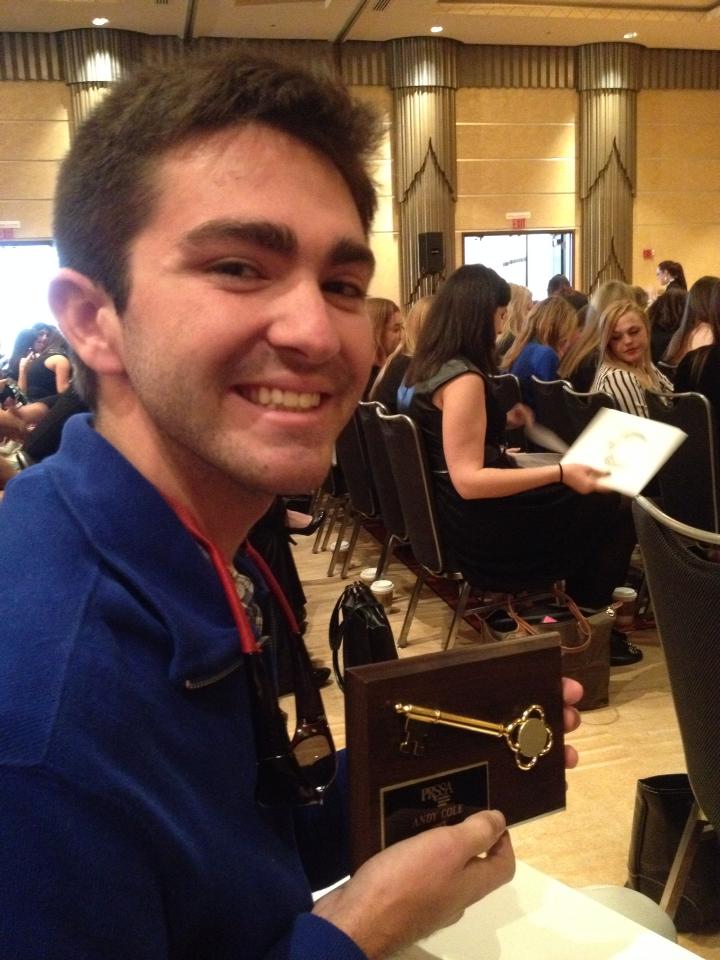 The National Gold Key honors the outstanding public relations student and leader. Winners are those who excel in their academic study of public relations, have pursued ambitious professional development opportunities and are leaders in their PRSSA Chapter. Previous Belmont PRSSA Gold Key Winners are:
2017: Cayli Allen, Lindsey Barchent, Jacie Just and Aliyah Sheffield
2016: Haley Hicks and Haley Hall
2015: Victoria Lewis
2014: Mackenzie Albracht, Mary Anna Davis, Arielle Schrader
2013: Andy Cole
2012: Katie Siklosi and Michelle Ward
    2010: Sarah Norton and Sara Pecchia
2007: Lisa Bates and Krista Farmer
National President's Citation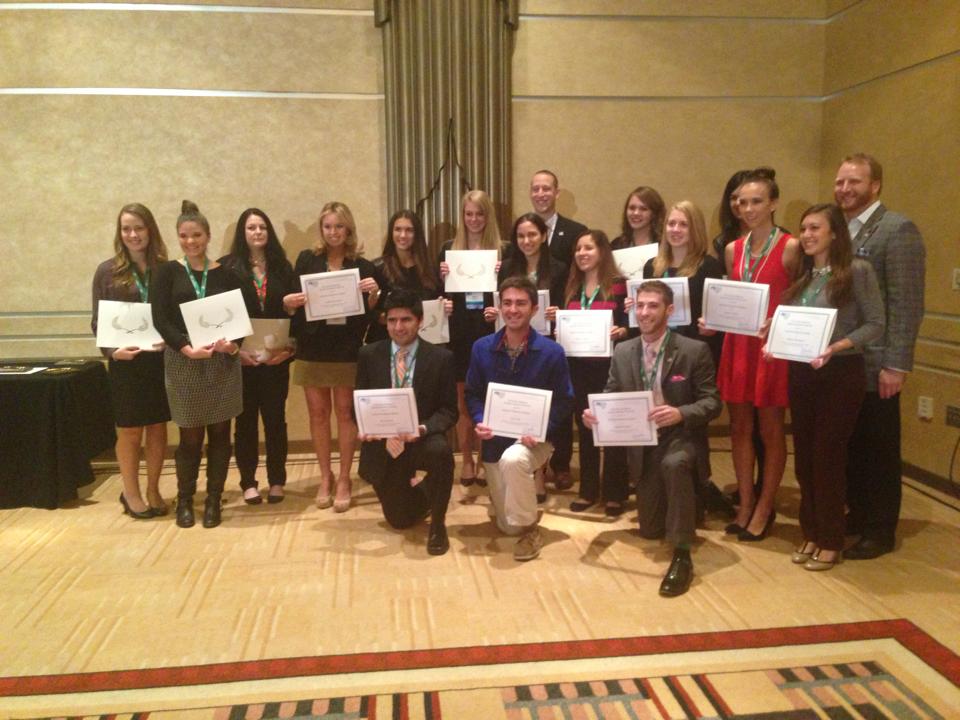 The National President's Citation is a special honor conferred upon students who have left a lasting mark on the Society through their exceptional contributions to PRSSA at the Chapter and National level. Previous Belmont PRSSA recipients:
                      2017: Cayli Allen and Lindsey Barchent
2015: Victoria Lewis
2014: Mackenzie Albracht and Arielle Schrader
2013: Andy Cole and Katie Mulrain
2012: Olivia Gagnon and Katie Siklosi
2010: Sarah Norton
         2009: MacKenzie Fischer
     2008: Anne C. Roberts